Hand Sanitizer is back in stock!
We are having some time-out issues on the site, If you are having trouble placing an order, please contact customer service
and we will be happy to take your order over the phone. 888-348-4673
Cancer Awareness Products
We're in the business to end cancer
Welcome to Choose Hope! We sell cancer awareness products to help fund the cure for cancer and give patients hope for the future.
Cancer Survivor of the Week
Three years ago, on November 18th, 2016 I was diagnosed with stage 4B Hodgkin's Lymphoma. On November 23, 2016, I would be starting chemo for the very first time. They said we needed to start right away, there was no time to wait. I had only weeks to live.
Click here to read more . . .
It's a journey that I never saw coming and sometimes was not sure if I'd see past. The day that I learned I had Hodgkin's lymphoma was the same day I was admitted upstairs to oncology. That's where I would spend the next 13 days. Including when Thanksgiving dinner was made back at the house and brought to the hospital for me.
It was the shock of my life when I got wheeled up and see in huge letters "cancer center" on the wall. I was in the very first room on the left. Room 3913. Hope was hard to hold onto. 25 years old and was diagnosed with advanced stage 4 cancer. I will never forget the day I said to my mom "how much hope can you have?" Cancer shakes your illusions of immortality. It robs you of the sense of invincibility and innocence that once protected you. I saw and felt what hell actually was going through cancer. Sometimes I had to tell myself 'just make it through the next 5 minutes.' And I did, I made it through my cancer journey 5 minutes at a time.
Sometimes when I look back, I wonder how I made it. Everyone that's gone through chemotherapy knows about those moments when you say "I don't want to do this anymore." A port that only lasted for 1 month before it had to be taken out because it got severely infected. The first time they tried to access the port and couldn't. Therefore, having to forcefully shove the needle through. I'm pretty sure the whole oncology floor heard me scream. Two picc lines, one in each arm, causing 2 blood clots in the right arm and 1 in the left. Resulting in having to take the most painful daily blood thinner shots I've ever gotten in my life. The daily Neupogen shots (which would later turn into Neulasta On-Pro. A patch that would inject me with a weeks-worth of shots for 45 minutes straight.) of having to boost my white cell count because I had absolutely no immune system and was told at points I couldn't even leave my house. When I was home, I was taking 14 different types of pills a day, including an at home chemo pill. The bone pain that came with the shots to boost my white count was something I don't know if I can describe. It came as if someone was crushing my bones, it was the most unbearable pain I've ever had to experience. I would most of the time lay down curled up because I couldn't move due to the pain. The heart problems I have now due to ABVD chemo, and of course comes hair loss. I thought I was going to be okay with that. It wasn't going to bother me. I was very wrong. I had hair down to the middle of my back. Taking showers and having your hair come out in clumps. Not being able to brush it because it would just all fall out. I remember just brushing my hair and saying "oh my god."
I also had to learn through having cancer you have to swallow your pride. There is no such thing as privacy. I learned that the day that I passed out in the shower. Which was also the day I met my male nurse for the first time. My mom had to run in with a sheet from the bed while I sat on the shower floor in tears having one of the 3 nurses that ran in wash the rest of the shampoo out of my hair. There were also many times I wasn't able to use the bathroom on my own. People say how much of a nightmare chemo is and what it does to your body, but one will never truly understand until you've been through it. Chemotherapy is brutal. It basically kills everything in your body without killing you. It made me so week and sick I had to have a wheelchair because I was unable to walk. I also learned I wasn't able to take showers at home without a chair. I was too weak to stand, and with the hot water pouring down, I would black out. Even something as simple as going to the grocery store suddenly became out of reach. For one type of chemo that I was on, my sessions were 6-hour infusions every two weeks. From around 9am until I walked out at 2:30-3pm. If it was Friday, it was chemo day. Just when the side effects would start to wear off, it was right back to it again. I would be admitted two more times to the hospital for different kinds of in-patient chemo and for the blood clots caused by the picc line. I also received two blood transfusions through this whole process.
I wake up some days and wonder how I made it through. A lot of the time I disassociated myself with what was going on around me. That's the only way I was able to make it through sometimes. There's a fundamental trust of my body that I don't have like I used to have. Even though it's been three years since I was diagnosed, my journey is far from over. Cancer changes you. I will always have to fight for something. In my case, my fight is to remain positive, but sometimes it's hard not to get nervous prior to check up appointments.
Because of cancer I live in pain when I shouldn't have to, and I will never know what life without medication is. I will never say that I'm thankful for cancer, but I am thankful for what cancer has taught me. It showed me that I could. It showed me that I was stronger than I knew. It proved I am a fighter and a survivor. It's taught me to love more, worry less and enjoy life to its fullest because you never know when something will turn your life completely upside down. Never again will the idea of waking up on a normal, boring day as a healthy individual ever be taken for granted nor go unappreciated.
FREE GROUND SHIPPING in the contiguous United States on orders $75 or more. Use code FREESHIP at checkout.
May not be combined with other offers.
In July we Honor Those Affected by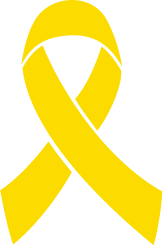 Whether you're here to support a loved one, plan a fundraiser, or select the perfect cancer awareness gift, Choose Hope is here for you.
I'm shopping for someone newly diagnosed
I know someone going through treatment
I'm planning an event or fundraiser
I want to support friends or family
I'm celebrating a survivor
I want to remember someone who's passed
$970,000 Donated to Date.
Choose Hope donates 10% of its net profits back to cancer research
Your Purchase Supports Cancer Research
Choose Hope is in business to end cancer. The sole reason for our existence is to help fund the cure for cancer and give patients hope for the future. When Chris, Paula & Linda started the business, the goals were simple; bring laughter and humor to the chemo room, while raising money for cancer research. Choose Hope is proud of what we have been able to accomplish through sheer will and the determination to find a cure. Since we lost our partner, Chris, in 2003 to metastatic breast cancer, she has been a continued motivation for Choose Hope to work harder, sell more, and grow our donations. Now, nearly 20 years since Choose Hope began, we have had the privilege of donating over $970,000 to many deserving facilities including, Stand Up to Cancer, Mayo Clinic, Dana Farber, Duke, MD Anderson, St. Jude, and the UW Carbone Cancer Center – all because of the purchases you have made!
When there is a cure for cancer, there will be no need for Choose Hope. Our job will be done and we will have accomplished what we set out to do. But until then, we will continue to drive forward, make Chris proud, and live out our true purpose – giving.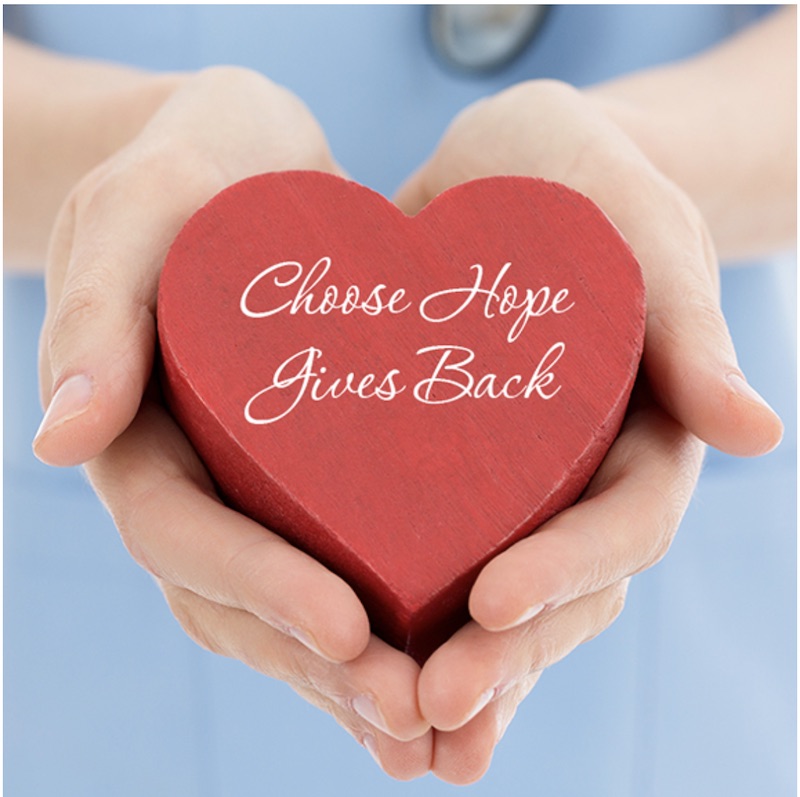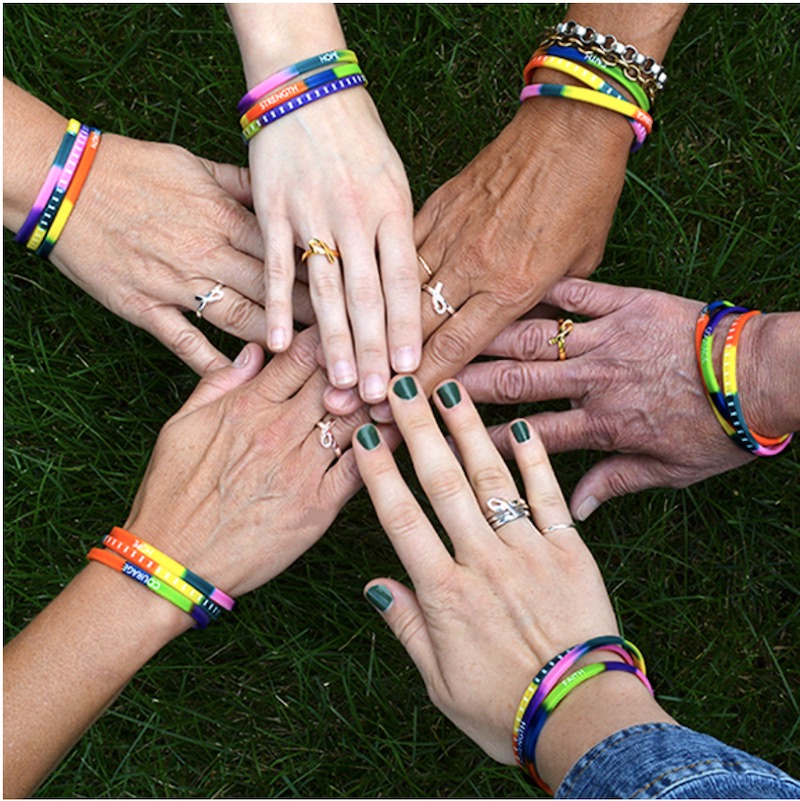 Products Designed
 

by

 

Cancer Survivors

 

for

 

Cancer Survivors

Choose Hope began around a kitchen table in early 1999. The three founders, Chris, Paula, and Linda were making buttons to give away in the chemo room. Linda and Chris had already been diagnosed with breast cancer and knew firsthand that the chemo room can be a gloomy place, so they handed out the buttons to brighten people's days. It was Chris' idea to turn this passion into a business – a business that could help fund cancer research. Chris insisted the business be called Choose Hope. When asked why, she would always respond (with just a hint of impatience), "well what else would we choose?"
Linda remains in remission, but sadly, Chris lost her battle with cancer in April of 2003. Linda and Paula continued to run the business together for many years until Linda retired.  A few years later, in 2019 Paula decided it was time for her to retire and with a sad heart she determined that she would close the business, but fate stepped in with another plan. After notifying her suppliers that the business would be closing in early 2019, an employee at one of those suppliers contacted Paula and asked if she would be interested in possibly selling the business instead of closing the doors.
Just a short 2 months later the sale of Choose Hope was finalized and Shannon became the new owner. While not a cancer survivor herself, like many people, her life has been touched by cancer. Shannon brings fresh passion to the company and looks forward to growing the support Choose Hope provides to the cancer community.  A diagnosis of cancer affects so many people. Not only those with cancer but family members, friends and co-workers. Doing something, even the simple act of wearing an awareness ribbon can mean so much to those who are fighting for their lives.
Over the first 20 years of Choose Hope's existence, we donated nearly a million dollars towards cancer research. This mission continues under the new ownership and we look forward to many more years of making a difference in the cancer community. Our fervent wish is to see this disease halted: for us, for our families, our friends, and for you. We welcome the day when a cure is found and we are put out of business!
Cancer Awareness Products by Type
Head and Neck Cancer Products
Hodgkin's Lymphoma Products
Awareness Products for All Cancers – Multicolored
Childhood Cancer Products
Melanoma Awareness Products
Awareness Products to Honor Caregivers
Multiple Myeloma Products
Esophageal Cancer Products
Leukemia Awareness Products
Neuroendocrine (Carcinoid) Cancer Products
Gallbladder/Bile Duct Cancer Products
Liver Cancer Awareness Products
Stomach Cancer Awareness Products
Sarcoma/Bone Cancer Awareness Products
Prostate Cancer Awareness Products
Pancreatic Cancer Awareness Products
Testicular Cancer Awareness Products
Thyroid Cancer Awareness Products
Uterine Cancer Awareness Products