June Is
National Cancer
Survivor Month
June Is
National Cancer
Survivor Month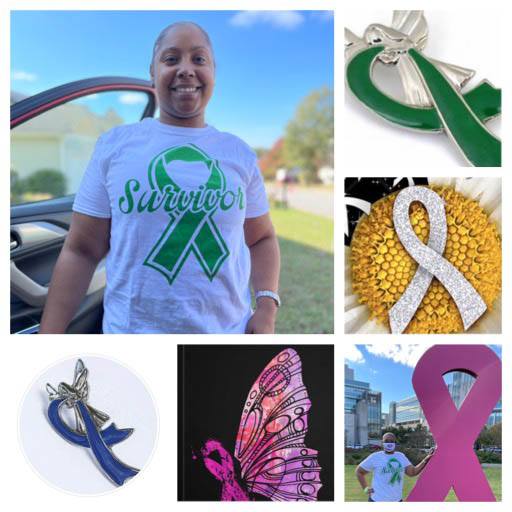 I met this beautiful Angel, who is also resilient, vibrant and now my friend, Maria. I met Maria while I was working at the Cancer Clinic where she received her treatment, back in 2016. Maria had been diagnosed with colorectal cancer. Maria managed to do what most of us, honestly, would be too embarrassed to do and that is to wear a colostomy bag (a bag that is used to collect feces from the digestive tract through an opening in the abdominal wall).
Click here to read more . . .
Want to tell your story?  CLICK HERE
We're in the business
to end cancer.
We sell cancer awareness products to help fund the cure for cancer and give patients hope for the future.
Choose Hope donates 10% of its net profits back to cancer research.
What are you looking for today?
Care Packages
and Gift Baskets
Items for a
Specific
Cancer Type
What are you looking for today?