Hand Sanitizer is back in stock!
Cancer Awareness Products
We're in the business to end cancer
Welcome to Choose Hope! We sell cancer awareness products to help fund the cure for cancer and give patients hope for the future.
Cancer Survivor of the Week
In May, 2015, my daughter suggested I see a dermatologist about a spot on my forehead. It was diagnosed as pleomorphic t-cell lymphoma. My dermatologist sent me to a lymphoma oncologist at The University of Kansas Cancer Center because this was a rare cancer.
Click here to read more . . .
My husband suggested I go there since it is a National Cancer Institute Hospital. I completed 15 rounds of radiation, and the lymphoma oncologist ordered at CT. Before I was 2 blocks away from that appointment, he called my cell phone saying I had a tumor in my colon. He asked when I had my last colonoscopy. I am a "rule follower", so I had mine done at age 50 with "all clear". Dr. Yacoub told me I would have my next colonoscopy before I turned 60. I then started seeing a GI oncologist (Dr. Al-Rajabi) at KU Cancer Center. He sent me to a GI oncology surgeon (Dr. Al-Kasspooles) Dr. Al-Kasspooles laparoscopically removed a little over a foot of my colon and 39 lymph nodes. My colon had 2 tumors. The largest was golf ball size. 20 of my lymph nodes were cancerous. I did 6 months of chemo, but was not able to do all 12 rounds due to low blood counts and extreme difficulty with Oxaliplatin. CTs were every 3 months, and a spot in my lung that had been 0.4 cm grew to 0.9 cm 10 months after I had completed chemo. I went to a cardiovascular surgeon who specializes in cancer. He removed the top lobe of my left lung & some lymph nodes. The pathology report found the spot to be colon cancer, and my lymph nodes were clear. I had the choice of doing chemo or not, and I chose to go with chemo another 6 months. This time I did not do Oxaliplatin because my medical team feared it would kill me. My response to that was, "That kind of defeats the purpose of chemo." (Have to have a sense of humor with my team.) On May 7, 2017, I had completed all 12 rounds of chemo, so I have had 20 rounds total of chemo when combining them all. CTs have been every 4 months and everything has been stable since June, 2018. Because of stability, I am being scanned every 6 months. My next CT will be in August, 2020. My team will continue to keep an eye on me, and I will let them know if there are symptoms that need to be checked. Both of my children have had colonoscopies because of my history. My husband's parents both died from colon cancer, so it is also on his side of the family. There has not been any colon cancer in my family until now. Now I am a Colon Cancer Ambassador for Fight Colorectal Cancer. I am extremely grateful for that spot in May, 2015, that probably saved my life! Prayers, support, encouragement, and research have helped me with this challenge. I always end my social media posts/updates with Faith, Family, Friends, and Incredible Medical Team!
FREE GROUND SHIPPING in the contiguous United States on orders $75 or more. Use code FREESHIP at checkout.
May not be combined with other offers.
In July we Honor Those Affected by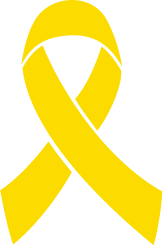 Whether you're here to support a loved one, plan a fundraiser, or select the perfect cancer awareness gift, Choose Hope is here for you.
I'm shopping for someone newly diagnosed
I know someone going through treatment
I'm planning an event or fundraiser
I want to support friends or family
I'm celebrating a survivor
I want to remember someone who's passed
$970,000 Donated to Date.
Choose Hope donates 10% of its net profits back to cancer research
Your Purchase Supports Cancer Research
Choose Hope is in business to end cancer. The sole reason for our existence is to help fund the cure for cancer and give patients hope for the future. When Chris, Paula & Linda started the business, the goals were simple; bring laughter and humor to the chemo room, while raising money for cancer research. Choose Hope is proud of what we have been able to accomplish through sheer will and the determination to find a cure. Since we lost our partner, Chris, in 2003 to metastatic breast cancer, she has been a continued motivation for Choose Hope to work harder, sell more, and grow our donations. Now, nearly 20 years since Choose Hope began, we have had the privilege of donating over $970,000 to many deserving facilities including, Stand Up to Cancer, Mayo Clinic, Dana Farber, Duke, MD Anderson, St. Jude, and the UW Carbone Cancer Center – all because of the purchases you have made!
When there is a cure for cancer, there will be no need for Choose Hope. Our job will be done and we will have accomplished what we set out to do. But until then, we will continue to drive forward, make Chris proud, and live out our true purpose – giving.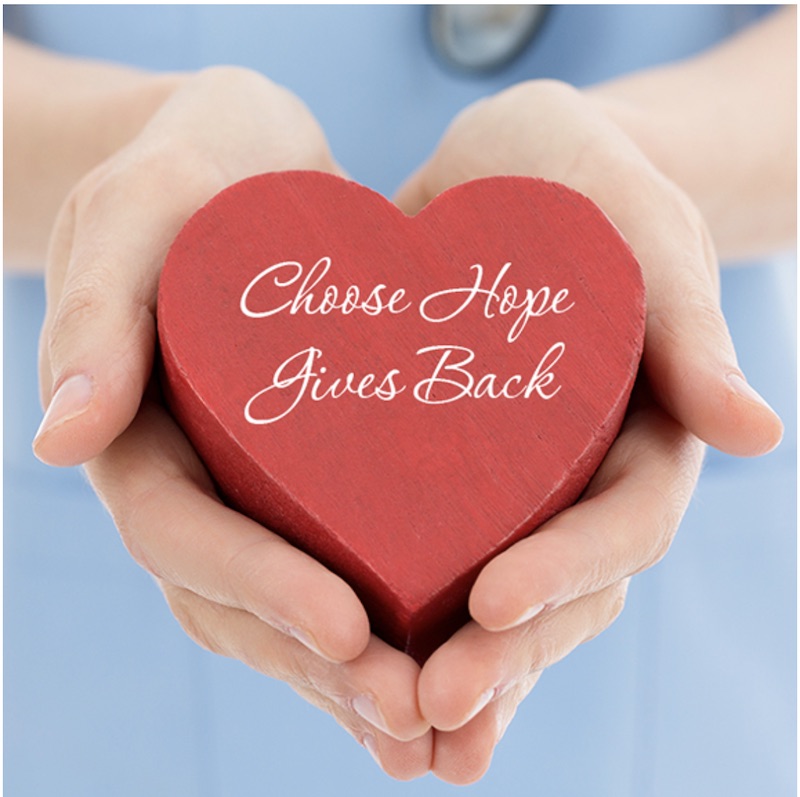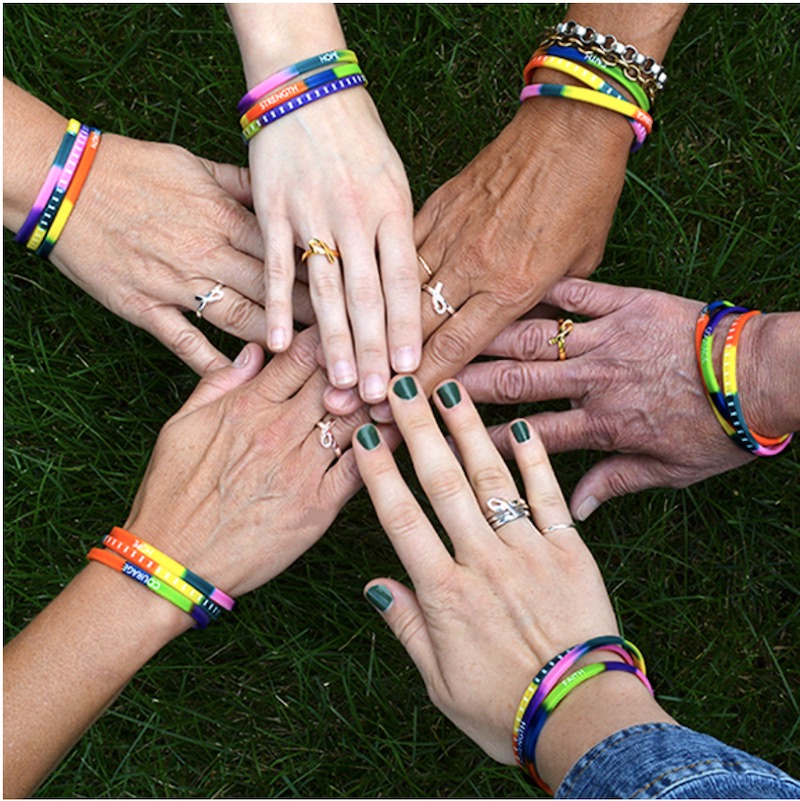 Products Designed
 

by

 

Cancer Survivors

 

for

 

Cancer Survivors

Choose Hope began around a kitchen table in early 1999. The three founders, Chris, Paula, and Linda were making buttons to give away in the chemo room. Linda and Chris had already been diagnosed with breast cancer and knew firsthand that the chemo room can be a gloomy place, so they handed out the buttons to brighten people's days. It was Chris' idea to turn this passion into a business – a business that could help fund cancer research. Chris insisted the business be called Choose Hope. When asked why, she would always respond (with just a hint of impatience), "well what else would we choose?"
Linda remains in remission, but sadly, Chris lost her battle with cancer in April of 2003. Linda and Paula continued to run the business together for many years until Linda retired.  A few years later, in 2019 Paula decided it was time for her to retire and with a sad heart she determined that she would close the business, but fate stepped in with another plan. After notifying her suppliers that the business would be closing in early 2019, an employee at one of those suppliers contacted Paula and asked if she would be interested in possibly selling the business instead of closing the doors.
Just a short 2 months later the sale of Choose Hope was finalized and Shannon became the new owner. While not a cancer survivor herself, like many people, her life has been touched by cancer. Shannon brings fresh passion to the company and looks forward to growing the support Choose Hope provides to the cancer community.  A diagnosis of cancer affects so many people. Not only those with cancer but family members, friends and co-workers. Doing something, even the simple act of wearing an awareness ribbon can mean so much to those who are fighting for their lives.
Over the first 20 years of Choose Hope's existence, we donated nearly a million dollars towards cancer research. This mission continues under the new ownership and we look forward to many more years of making a difference in the cancer community. Our fervent wish is to see this disease halted: for us, for our families, our friends, and for you. We welcome the day when a cure is found and we are put out of business!
Cancer Awareness Products by Type
Head and Neck Cancer Products
Hodgkin's Lymphoma Products
Awareness Products for All Cancers – Multicolored
Childhood Cancer Products
Melanoma Awareness Products
Awareness Products to Honor Caregivers
Multiple Myeloma Products
Esophageal Cancer Products
Leukemia Awareness Products
Neuroendocrine (Carcinoid) Cancer Products
Gallbladder/Bile Duct Cancer Products
Liver Cancer Awareness Products
Stomach Cancer Awareness Products
Sarcoma/Bone Cancer Awareness Products
Prostate Cancer Awareness Products
Pancreatic Cancer Awareness Products
Testicular Cancer Awareness Products
Thyroid Cancer Awareness Products
Uterine Cancer Awareness Products